Go therefore and make disciples of all nations
At Wildwood we believe in Missions. Some of our projects get more emphasis than others, but they all are directly benefiting God's people in a variety of ways.
With the partnership of Our Lady of Bellefonte Hospital and Caring Partners International, we collect and send thousands of pounds of unused medical equipment and supplies all over the world in support of medical missions.
We support many of our local agencies, including Two Hearts Pregnancy Center, The Neighborhood, The Clothing Closet, Shelter of Hope, and Hope Hill Children's Home.
Last year we spent more than $10,000 in our community in one day as part of our annual Love Is Here Sunday to love and help people in our community.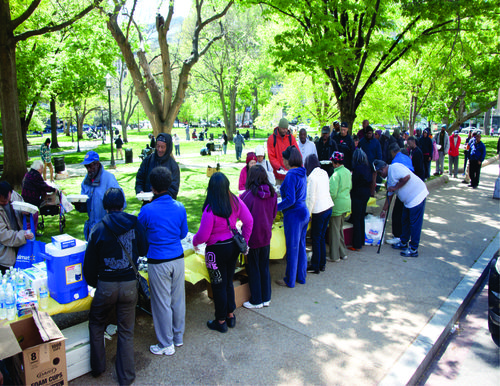 We provide and serve breakfast and bag lunches at the Church Without Walls on the 2nd Saturday of every month.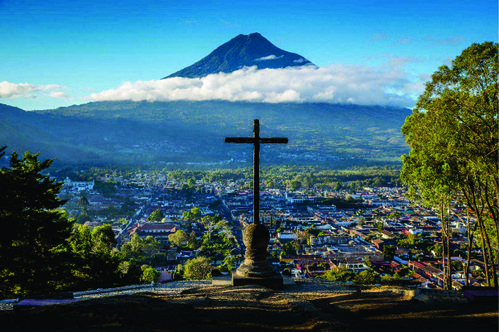 Every summer we take at least one trip to Guatemala for a 10-day work camp to build houses and spread the love of Jesus Christ. Because of COVID-19, we were not able to minister in Guatemala in 2020. We hope to be able to return in 2021.
Active Missionaries Wildwood Supports
The Bartons serve with the Church of God congregations in Kyushu, Japan. Their focus is helping the Futsukaichi Eiko Christ Church with outreach into its community. Bernie also continues to serve as chairman of the Board of Directors for Tamagawa Seigakuin Girls Junior and Senior High School in Tokyo.

Bernie and Akiko were married in November 2015 and have since been serving the Church of God congregations in Kyushu, Japan's southern island. Bernie has served the Church of God in Japan since first going to Japan in 1976 as a special assignment missionary with his first wife, the late Cheryl Johnson Barton.

Akiko grew up attending the Tarumi Church of God in Kobe, where Bernie and Cheryl pastored from 1982 to 2003. Akiko now serves in music ministry and helps in outreach through teaching piano, as well as helping in the English program at Futsukaichi Church, where Bernie serves as cooperating missionary.