Go therefore and make disciples of all nations
At Wildwood we believe in Missions. Some of our projects get more emphasis than others, but they all are directly benefiting God's people in a variety of ways.
With the partnership of Our Lady of Bellefonte Hospital and Caring Partners International, we collect and send thousands of pounds of unused medical equipment and supplies all over the world in support of medical missions.
We support many of our local agencies, including Two Hearts Pregnancy Center, The Neighborhood, The Clothing Closet, Shelter of Hope, and Hope Hill Children's Home.
Last year we spent more than $10,000 in our community in one day as part of our annual Love Is Here Sunday to love and help people in our community.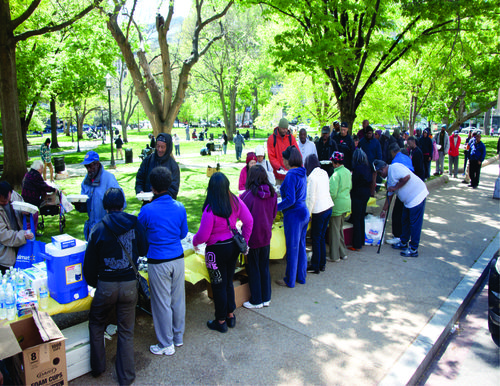 We provide and serve breakfast and bag lunches at the Church Without Walls on the 2nd Saturday of every month.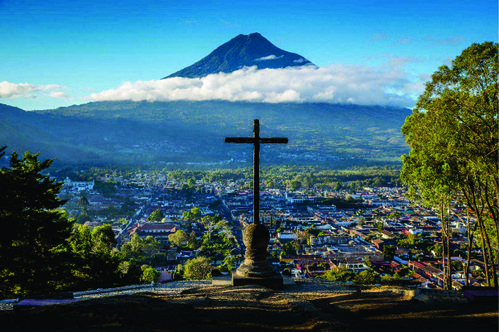 Every summer we take at least one trip to Guatemala for a 10-day work camp to build houses and spread the love of Jesus Christ. The 2019 Work Camp will be July 1st-10th.
Click here for more information.
This is a replica of the house we build on our Guatemala Work Camps. This "Giving House" is located inside our cafe and serves as a collection point for items needed by our local and global neighbors. We're currently collecting these items:

River Cities Harvest
Canned Food, Spaghetti Noodles, Spaghetti Sauce

Two Hearts Pregnancy Center
Baby Lotion, Baby Powder,
Baby Shampoo,
Diapers (especially sizes 3, 4, & 5)

Guatemala Missions
Allergy Medicine, Basic Hygiene Items, Children's Vitamins (not dummies,) Cough Syrup, Gently Worn Shoes, School Supplies, Tylenol and Advil.

The Dressing Room
Blankets, Socks, Toothbrushes, Travel Sized Shampoo, Conditioner & Toothpaste
Active Missionaries Wildwood Supports
Wildwood has supported Bernie & Cheryl Barton, missionaries to Fukuoka-ken, Japan for over a decade. A couple of years ago, Cheryl passed, but Bernie is still in Japan, serving and telling about the saving grace and love of Jesus.
Kari made so many trips with Wildwood to Guatemala, that in late 2018, she sold everything she had and moved there to serve as a full-time missionary.